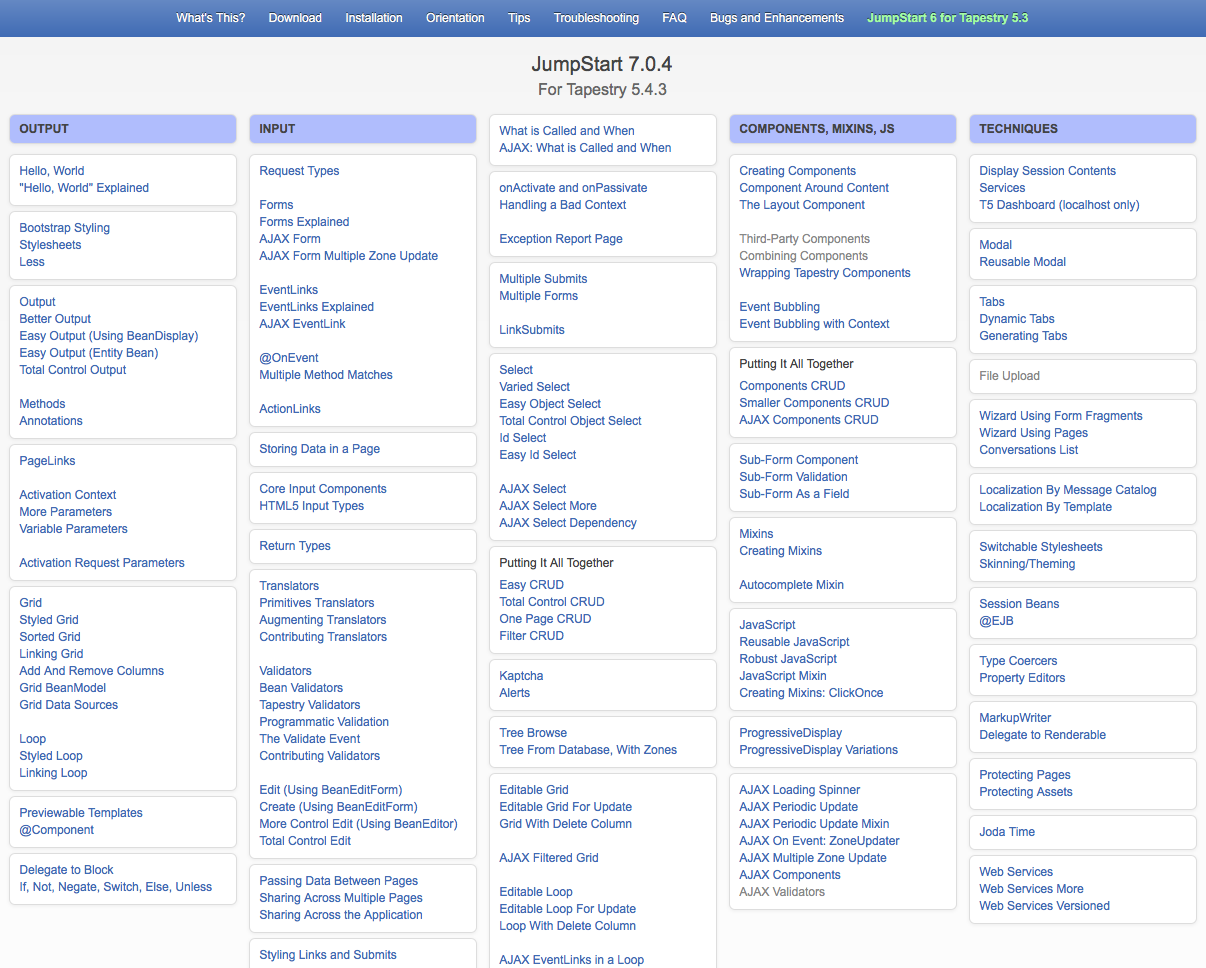 Teach Yourself Tapestry by Example
JumpStart is an easy way to learn Apache Tapestry by example, and it's free! It's an instant, working application, ready for you to explore and modify. It's built entirely on open-source items. You are welcome to use any part of JumpStart for your own applications.
JumpStart gives you the Tapestry essentials - a project structure and these features:
Hello World! and lots of other "getting started" examples.
A login screen with basic authentication.
Screens to search, create, edit, and delete.
Persistence with JPA (Java Persistence API).
All the source. JumpStart is packaged as a full, working Eclipse project.
It also takes you through a series of examples from the basics to more advanced topics:
Navigation.
Validators and translators.
Creating components.
AJAX.
Preventing duplicate submits.
Returning to previous page.
Localization.
Wizards (web flow).
Date handling.
Exception handling.
And to demonstrate these techniques, JumpStart uses typical real-world entities and relationships including Users and Roles.
Getting started. It takes only a few minutes to get running. You can download JumpStart here.
Feedback. Of course JumpStart is not perfect (and of course no warranty is expressed or implied). It is simply my contribution to the Tapestry community. Please send your suggestions, corrections, criticisms and contributions here. It's all appreciated.
Geoff Callender
Sydney, Australia